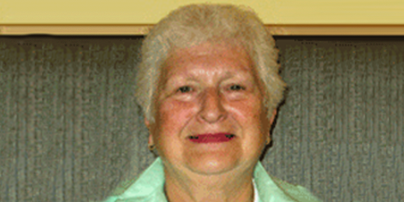 With the creation of their AFTAU annuity, Lea and Arie knew they were providing an important philanthropic model for their son and grandsons.

LEA: My late husband and I were both NYU professors and both passionate Zionists, so when we began to plan for retirement, we immediately decided to invest in Israeli education. Arie did some research and chose a charitable gift annuity to benefit Tel Aviv University because we admired the school so much.

Their joint-and-survivor CGA will go on providing Lea with secure high-rate income for the rest of her life, and she is gratified that Arie continues to care for her even as their donation continues to care for TAU.

LEA: I feel that I'm getting two kinds of income every quarter. Financial income that arrives like clockwork, and psychological income from the good feeling helping the university gives me.

In a difficult economy, the income from other investments may dwindle, but because her AFTAU annuity rate is fixed and guaranteed, Lea's income remains dependably consistent.

LEA: After I'm gone, among the assets my family will have received is an intangible one, knowing that the value we placed on strengthening higher education and the State of Israel is in their DNA.